We spent 1 year touring Southeast Asia and during that time education was done on the road. We called it homeschool, as they were learning wherever home was. We weren't really sure what to expect, but we all seemed to have one thing in mind when it came to schooling at the beginning. By the time the year ended, homeschool evolved into something quite different.
Grab a drink, this is going to be a long one!
We are hoping it will be a valuable resource for you, if you are planning to homeschool and/or travel. We plan to share the resources we used and how we made it all work for us. It has taken quite a bit of time to compile this post, so I hope you find it useful.
Homeschool, Unschool, Worldschool, Roadschool, each of these terms vary in meaning, but the bottom line is that they are each different from the stereotypical traditional school. This isn't meant to be an end-all be-all describing each variation available to you. In fact quite the opposite, as we feel we don't fit into just one area. For this post I will just share what we did and continue to refer to the education we provided as "homeschool" for ease, but I am certain we weren't homeschool purists. Heck, we didn't even have a home!
Our thoughts about homeschool when we started our adventure
We thought we would take traditional school on the road and be "teachers" for our children. We expected that we would have a daily routine, not much different from life in a traditional school. We had the idea that we would wake up each morning, eat breakfast and then spend a certain amount of time educating our children. We were going to split up topics and use online resources as our guide. We would each take a child and then swap for certain subjects.
We didn't have a US school to register with for homeschool and it isn't recognized in Spain, so we were going to have to create our own curriculum. Well, just in the research stages alone, we quickly changed that plan. We found so many resources available to us from full distance-learning programs to free programs and subjects online.
Of course we downloaded several curriculums, worksheets, books and more. We were set to go and this was going to be amazing. It would be just like all of the others we have read about, where we were going to have breakfast at a cafe along some tropical beach, spend a couple of hours doing homeschool, and then have a fun day! It was going to be perfect, the kids would just soak up everything like sponges and be brilliant.
We came up with a homeschool plan. This plan took into account that our kids each had a different style of learning and motivation. We knew it was going to be tough. We visited the following countries during our year away. Spain, Netherlands, Belgium, France, Sweden, Thailand, Myanmar, Laos, Vietnam, Cambodia, Malaysia, Singapore, USA and then back to Spain. Of course we had some flight changes in Norway and Japan, but we didn't get to explore much there. That said, the airports were still ripe for teachings!
Homeschooling – The Beginning
We explored a bit of Europe, during the summer, and then hopped over to Southeast Asia. This was a break from school for the kids and after about 6 weeks it was off to Chiang Mai. We spent our first 3 1/2 months, of homeschool, with Chiang Mai Thailand as our home base. We quickly slipped into a routine, which seemed to work for us all. We had the daily agenda all worked out, the resources were all available, and the kids were excited to learn!
Of course it wasn't without a few bumps and arguments along the way, so I wouldn't say it was smooth sailing. Read more details on our first 4 weeks of homeschool and the tools we used here.

When The Homeschool Road Became Rocky
A couple of weeks after our 4 weeks of homeschool report, the kids teamed up and created a presentation for us. Yep, they plotted and planned all on their own, to present to us what wasn't working for them with our homeschool plan. They had 2 main problems to present to us.
First of all they didn't like the online program we selected. They started the conversation with "Why they felt the Time4Learning homeschool program wasn't working for them". They not only had a full presentation ready for us and displayed it up on the TV, they even had alternative solutions to the problem! How is that for learning?
Lesson: "Never complain about a problem, unless you have some possible solutions."
How is that for you? The internet was very inconsistent at our apartment and they found it to be extremely frustrating to get through the courses. If the internet dropped their connection, they would have to start the lesson over from the beginning.
There was no way for them to fast forward to the spot where they left off. This was especially frustrating when they were taking an exam or near the end of the course. So much time was wasted "redoing" things. They also felt it was "babyish", as it was all animated and not serious.
Second of all, they felt it was too difficult for them to look at their parents as "teachers". The were expecting us to sit down each day and be up in the front of the room and be a "teacher" like it was in school. They didn't like us giving them assignments and having to figure some things out on their own. It was also unexpected for us to a little overboard explaining things to them.
Shhh don't tell the kids, but we have always taught them, it was just more like fun games in the car or playing card games. They liked it more when we naturally taught them things, rather than when we "had" to be the teacher. In other words, they were more of the "go with the flow" kind of kids, when it came to parents being teachers.
To be honest, I think Alan and I felt the same way. It was all so much easier when topics naturally came up for discussion, when the kids had the natural curiosity. Of course all subjects don't just naturally come up and well, math needs to happen too!
Their plan was to use a variety of tools and resources, many of which they found on their own. They didn't want just one program to be the end all be all. They wanted variety and personality, not some cartoon "kiddie" video trying to teach them about science. They wanted real people to learn from. They win! Right away, we adopted their new plan, but we would still try to have a daily schedule or routine.
We did fairly well with a schedule, when we had a home base, but it all changed once we were mobile. After Chiang Mai, we traveled for 7 more months with no home base. We moved approximately every week, sometimes more or less often, but that was the average.
Gma Bev was traveling with us for the first 3 months, you can read more about that on our Adventure 333 series. We found it more and more difficult to maintain the "schedule" and stick to daily education.
The Birth Of Our New Homeschool On The Move
This is when everything changed for us. We decided to design the education to fit our schedule and needs. We let travel become our education. Some days the kids didn't do any "school work" and other days we spent the entire day and evening.
It all was dependent upon our internet connection, how long we were in a location and the weather. Yes the weather was a great help. If it was the heat of the day or pouring down rain, it was the perfect excuse to lay low and get some work done.
More often than not, we used our natural surroundings, location and locals to aid in education. Sometimes we even became the teachers for others. It is amazing how much the world opens up to you, when you let go of the strict plan and allow education to unfold before you.
This of course was just what ended up working for us and by no means is it right for everyone. It is what kept peace in the family, the kids were learning and we were all much better with letting go of the traditional methods.
Of course our son is very self-driven and continued to seek things out on his own. I would say he went far and above his grade level, but that is just our son and that is how he works.
Our daughter did very well with worksheets and really enjoyed her Brainquest book. This was a perfect resource for travel days. She would take it out on the bus, ferry, train, or plane. It was easy to manage and she could see how much work she accomplished.
Our daughter also enjoyed many of the visual and hands on learning activities. We will share much of what we used and or did below, but by no means is it a curriculum. Nor does it cover everything, but we wanted you to get a flavor of how we incorporated education into our daily lives.
Even when we were in the USA, we supplemented the kids education with activities in the car on the way to school or on a road trip. We naturally taught things at home too. It is amazing how much we teach when we don't even realize we are doing it.
You can't rely only on a school system to educate your children. We should all do whatever we need to do, as there are life lessons which may not be able to be taught in a school.
Educational Resources & Tools for 1 Year of Nomadic Life
Okay, this is where we will share much of what we used. It isn't everything and is only meant as a bit of inspiration for you to create something which will work for you. Of course we were nomadic like a gypsy family, moving from place to place.
With that in mind, we of course took advantage of Travel as a main source of education.

Travel – "What can you possibly learn from travel?"
Life Lessons

Adapting to Change – I can't tell you how many adults we have known over the years who don't adapt well to change. I could probably write a full book on this topic alone, but it is my passion to have our children understand change. It is something which is guaranteed in life, we all need to learn to navigate the path it takes us on, as it isn't something we can always control or foresee. The entire family has done extremely well with this and is getting pretty good about "going with the flow" and making the most out of what is presented to us.
Behavioral Psychology – Reading people, body language, mannerisms, tone of voice. All of these skills come to me from back in my college days in my behavioral psychology classes. I loved those classes and have found this info useful in everyday life for a very long time. It has been fun teaching the kids some of these skills. Slowly these lessons slip into our daily life, when we are presented with challenges or long travel days. The kids could figure out when Mom or Dad were going to "flip their lid". Of course it is trial and error to find that tipping point, but it is all a learning process. The kids have both become very in tune with others emotions and feelings. I can't wait to see them grow in this area over the years.
Love your family –
We have just one family and we need to figure out how to love them, even with their flaws. This of course will be a lifelong journey, but the process speeds up a bit, when you are on the road 24/7 with each other for a year. We need to accept the things which annoy us and love the things we adore.
Lesson: We can't change others, we can only change ourselves and our actions/reactions.
Believe me when I tell you both kids would love for me to never repeat these words again, but I will continue to remind them.
Live in the moment – Life doesn't have to revolve around a strict schedule all of the time. We need to enjoy the moment we are currently in, rather than miss it dreaming about the future or dwelling on the past. Just stop and enjoy the moment!
Live simply – This is another biggie, which could likely turn into a full book. We traveled with just the things in our suitcase. We started out with a few extra things and pretty much intentionally left things behind in every country. We had few belongings to begin with and realized we really didn't even need all of that. We live simply with few material things, which provides us the freedom to move and travel, not to mention it saves money. "Things" cost money to buy, store, carry, use etc. If you don't have them, they don't cost you. Our previous life, in the USA, we were all very attached to material things and now not so much. I am not saying we don't enjoy things when we have them, I am just saying life is simpler and free-flowing with fewer things. Everyone carries their own belongings, so you are in charge of the weight and size of what you need to lug.
Flexibility! – We can sleep anywhere, when we are exhausted!


Socialization, Awareness & Skills

2 day slow boat from Thailand to Laos – This was an amazing experience and we spent two full days with a group of strangers, who quickly became friends. The kids have adapted well, with conversing with adults and even has plenty of time to speak Spanish with some of the passengers.
15 hour train ride from Bangkok to Chiang Mai – This by far was the biggest lesson of taking lemons and making lemonade. We had an amazing journey all due to socializing with our fellow passengers from Argentina. Again an opportunity to speak Spanish and learn new customs, as well as a bit of their culture.
Chiang Mai Friends – Of course we spent a few months here, so had plenty of time to fall in love with all of the friends we made. The kids did well bonding with the 20 – 30 something digital nomad crowd and of course we so enjoyed Lori and Randy from Freetirement too!

Luang Prabang – We met Jeff and George on the 2 day slow boat and hung out with them often in Luang Prabang Laos. Jeff took the kids to a temple and discussed mediation and many other life lessons. We also enjoyed time out and about exploring the natural wonders around with them.
Traveling Families – We met too many traveling families to keep track of them all. Some we just happened upon and others were in our Families on the Move Facebook group. A wonderful group for support, ideas, inspiration and more. It was great to have the kids be around other kids. That said, we have found as they get older it isn't as easy to "force" the kids to play.
Just speaking to the locals – One day we were at a park in Ho Chi Minh City (Saigon) Vietnam. The kids were playing on the exercise equipment when a local boy, about 10 yrs old, approached them. He introduced himself in broken English and asked if he could practice speaking English with us. We spoke with him for a while, when we noticed there were several others, about university age, waiting to speak with us as well. We spent the afternoon, helping many speak English and helping them with some of their school assignments. Talk about living in the moment! The kids had such an appreciation for the other kids desire to learn. They also empathized as they know what it is like to learn a new language. Of course this was all while Alan was helping Gma Bev find a replacement for her stolen phone.

Causes – Helping Others

Chai Lai Orchid Nature Bungalows – This is a wonderful place to stay in the rainforest, just outside of Chiang Mai Thailand. All of the women/girls who work there are "rescued", many of them are from the Karen Tribe. The owner Alexa, is also the founder of Daughters Rising. She ensures all of her staff learn English, as well as skills to work and support themselves. We were honored to be asked to take over the English lessons for the day.

Elephant Nature Park – This experience touched us all forever and has made us more caring and cautious travelers. Read all about our full day experience as well as the magic and amazing things, founder Lek, has created at Elephant Nature Park. Caring for the rescued elephants was spectacular.

Goshen Adventures – This one was helping in a round about way in Siem Reap Cambodia. Goshen Adventures is owned an operated by Seyha, who was once an orphan. He runs his business by hiring employees only from the orphanage. He too teaches them skills to make a living and be self-sufficient. The guys enjoyed a day out off-road with Seyha.
Children with hair loss hair donation – This was something our daughter decided to do all on her own. She had grown her hair for a couple of years and she decided she wanted to cut it short, so she could donate her hair to someone in need.

History – What better than to see things first hand? We learned much about the Vietnam War and the Khmer Rouge via our travels. Of course it was from the perspective of the countries in Southeast Asia, which is a bit different from what is taught in the USA.
Of course that in and of itself is a lesson as to how one event can happen and there are several different versions of what actually happened. It is a lesson to know everyone has their side of the story and the truth is likely somewhere in between. No matter what, it was a horrible time in history and we hope to never see a repeat any of it. We were hesitant to have the kids visit some of these, but we did. We felt they were mature enough to see most of it and we had many family discussions before, during and after.

Hanoi Hilton – Prison in photo above
Killing Fields – we have yet to write or share about this. It was horrific and I am just not up to it.
Angkor Wat, Ta Prohm & more – absolutely amazing

Bamboo Train in Battambang Cambodia – We were fascinated with the story of our tuk tuk driver. His father was high up in the Khmer Rouge, when we was little. He shared his story of how his parents were killed and how he survived as a young boy in hiding. Eating scraps from the pigs troughs and finding ways to stay alive during that time.
Anne Frank House – Another eye-opening and sad story in Amsterdam. Another wish for history to not repeat. This is one which kicked off our nomadic year.
Segway in Granada – We were luck enough to have a guide with a degree in history. This made our Segway tour extra special and the kids were captivated with the stories and history.

Biology – Many of these came up naturally as we were out for walks or on some sort of transportation between places. The kids have a natural curiosity and we just shared all that we knew about the topics.

DNA eye color – this was one of my favorites. Our daughter asked why we all had different eye colors on our walk to the zoo in Chiang Mai. That was a wonderful walk to the zoo.
Puberty – Again, this was natural as the kids were tweens and entering this phase in their lives. We shared it all with both of them.
Menstrual cycles – living in close quarters as a family for so long and sharing the same bathroom etc., it was inevitable that questions would arise. We discussed it all as a family, as it if was no big thing. Yep, they even were fortunate enough to experience and foresee my mood swings too!


Science and Hands On – many of these experiences have a full article on them. Please select a link to learn more.

Scorpion Tailed River Cruise – Chiang Mai Thailand
Poo Poo Park – Chiang Mai Thailand
Pepper Farm – Kep Cambodia
Butterfly Farm – Kep Cambodia
Petronas Twin Towers engineering – Kuala Lumpur Malaysia
Kilim Forest Mangroves – Langkawi Malaysia
Champagne Making – Champagne France
Rubber Tree Harvesting – Langkawi Malaysia
Making Beer with Heineken – Amsterdam Netherlands
NEMO Science Center – Amsterdam Netherlands
SEA Aquarium – Singapore

Geography – What better way to learn geography?
Our daughter carried her Scratch Off Map every where we went and this helped her learn the countries and their location.

Europe

Spain, Netherlands, France, Belgium, Sweden

Southeast Asia

Thailand, Myanmar, Laos, Vietnam, Cambodia, Malaysia, Singapore

USA

Nevada, California, Arizona, Utah

Culture / Art


Alms Giving for the Monks in Luang Prabang and Chiang Mai
Monk Chat – We had loads of questions and enjoyed our time with all of the Buddhist Monks.
Meditation retreat with Buddhist Monks
Food – our son eating crazy things and Alan expanded his palate
Religions – Muslim, Buddhism, and a few more. The kids were full of questions.
Van Gogh Museum
Langkawi Malaysia eating traditional meals, pregnant maiden story, and more!
Foreign Languages – We did our best to learn the minimum of basic manners and counting to 5 in each country we visited.

Street Smarts

I am a firm believer that we learn a little something from everyone we meet, know, or are related to. Since we traveled for 3 months in 3 countries with Gma Bev, the kids learned more lessons than we can count. The only thing is most of the lessons were things Not To Do! Yep, the list goes on and on, but the kids were aware of it all and learned what not to do, the scams Gma Bev fell into.
Gma Bev's Shenanigans In Laos,
Gma Bev's Shenanigans In Vietnam,
and Gma Bev's Shenanigans In Cambodia (Thailand Too) – Where Is She?
Each country was full of great lessons, it is unfortunate that they kept happening to Gma Bev.
Crossing The Street in Hanoi Vietnam – This experience was like no other we've experienced before. Once you learned how to do it, you felt like a superhero with super powers!


Orienteering – no matter where we were, there was opportunity for us to find our way. We often had the kids take turns leading the way on walks, via public transit, to destinations within the cities, in airports and more. Sometimes they were provided a map by us, sometimes there was a map posted. Other times we had to look it up on the computer in advance and just remember how to get there, and sometimes we just had to go by our gut or with the sun.
PE – Just a few highlights

Swinging from a rope at the Blue Lagoon in Vang Vieng Laos

Meditation – Absolutely amazing and our son enjoyed an overnight mediation workshop led by Monks. Read more about it here.

Tubing in Vang Vieng Laos

Dirtbike riding in Siem Reap Cambodia
Side by Sides off-road in Utah

Parasailing, Off Roading, and Jet Skis in Langkawi Malaysia
Segway in Malaga, Spain
Riding Bikes in Center Parc Europe
Walking Everywhere! No car for a year. Okay sometimes we rented one for a week or a scooter, but usually walking was our thing.
Cat cafe in Chiang Mai

Yosemite USA
Grand Canyon , USA
Luang Prabang waterfalls


Spanish

our son was our daughter's teacher for a few months. It worked out well for a while and then the arguments began. The didn't adjust long-term to the change in roles again, just like with parents. They didn't like the student/teacher roles, well let's just say it caused some fireworks. We resorted to reading ebooks and watching videos in Spanish instead.
We were surprised by the number of Spanish speakers we met along the way. It seemed most of our travel days included someone for us to speak with, on ferries, boats, trains, buses and more.
Email and social media with friends in Spain

English

Email – the kids keep in touch with family and friends via email. This helps with English and Spanish.
Reading ebooks and things on the internet
Blog posts – the kids were in charge of a few.
We of course naturally sneak things in as we travel or walk like these fun travel games.
The Wandering Educators Travel Blogging Teen Mentorship Program for our son.

Math – these are just a few things they learn from travel. We also used other resources listed below.

Currency conversion
Time Zones
Distances
Estimating arrival times based on distance and speed
Kahn Academy was a big help with Math for both kids and they loved it.
Of course we can't forget card games like poker and blackjack for kids.

Technology

Teaching Great Grandma how to take selfies and loving moments with family.
Powerpoint – The kids created several presentations and are now using their skills in Spanish public school as well.
Typing – This is important these days, as we don't want the kids to type with just 2 fingers. They are actually pretty good!
Video Filming and Editing – We started our son off a few years ago and he has self-taught his way well past our skills. So proud of him.

Video hosting – Playlist of Adventures series, which is now private
Photography – Our daughter had a great interest in this and Alan has provided her with many online course, which she loves.
Legoland – Programming a robot to do various activities.
Internet
Yep the kids had loads of internet time with online homeschooling!
Well, let me rephrase that. They had loads of internet time, when we had decent internet.
Some of the online resources we used were:
YouTube ! "You mean you let the kids watch YouTube to Learn?"
This was a great help for so many things. Of course they have their favorite "fun" YouTubers to watch, but they also enjoyed learning via YouTube as well. Here are a few of their favorites:
I am sure there are more, I just can't remember.
5 Educational Jumbo Workbooks & Early Learning Coloring Activity Books Click Here!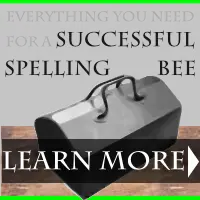 This obviously doesn't cover absolutely everything, but you get the idea. Some things we still need to write about and share with you from our journey. We will get to it in time.
Wagoners Abroad 1 Year Of Homeschool – Can You Learn From Travel?
Traveling Family Network
Traveling families unite! Yes, there is so much available on social media for families who like to travel, but wait until you see The Expedition!
The Expedition is a membership community of families who love to travel. it doesn't matter if it is travel near your home or trotting around the world. This traveling family network is a source of inspiration, a place for tips and advice, and a place where you can interact with like minded people.
It doesn't matter if you are planning a year around the world or a local getaway. You will certainly find something or someone to connect with at the Expedition. Read more or try for free.
Parental Support
Worldschoolers Facebook group –
"The whole world is our school: school isn't our whole world!" This group is for anyone who learns from the whole world around them! It's for anyone who thinks travelling the world and exploring cultures very different from your own offers invaluable learning experiences! And it's for anyone involved in unschooling and free self-directed education!
Families on the move Facebook group –
We are a group for families who are doing or contemplating long-term (6 months or more of continuous travel) international travel. Our aim is to share, connect, learn from each other, support each other, and generally chat about travel. We welcome new members — simply drop a quick message to one of our admins introducing yourself.
Blogs and Websites from other traveling families and travelers
What did we all learn from our Education Travel Adventures?
So as you can see, there isn't much to learn from travel. Ha! Of course there is so much more to share, but this should get you started.
To live in the moment and enjoy all that life has to offer. Capture what you can with your camera, but more importantly with your heart and soul. Experiences can last a lifetime.
The kids are far more willing to soak up the knowledge when they have interest in the topic and can see or do first hand. Our kids seem to crave routine. Homeschooling was great when we had a home base in Chiang Mai. When we moved more rapidly every week and with unreliable internet, we all had to be flexible. We learned the more we moved, the more the kids wanted the down time to watch shows on their laptops. This was their piece of "normal", since everything else was in flux.
Reentry into Spanish Public School – How did the kids do?
When we returned to Spain, they just jumped right back in as if they hadn't missed a beat. They were both a bit nervous prior to starting school, but in many cases, they found out they were ahead in many subjects. Our daughter needed a little extra help with Spanish grammar for the first trimester, as she missed a critical year for grammar (Grade 5). They are both still fluent in Spanish and enjoying being back with their friends and having a routine. It is bittersweet, as we loved the travel and we also love having a home base. I guess like anything, too much of a good thing isn't always the best. For us balance is the key.
Other Education Travel Options
Am I suggesting you need to give it all up and travel the world? Nope not at all. Just step a little outside of your comfort zone, explore a bit further than you have before. See what the world has to offer you for 1 week, 1 month, 1 year or what ever time you have. You know what your kids are interested in and what they will like.
There are many programs offered to study abroad, which will provide educational travel for your kids. You can choose to have educational travel adventures as a family or just provide the experience for your kids yourself via vacations or long-term travel.
We have all heard of the student exchange programs or the study abroad programs. The exchange students might be a summer or semester abroad for your child and in exchange you accept a student into your home for the time period. This most likely happens in the later years of high school, but could also be in college as well.
Alternatively, your child may be interested in a study abroad program, where they just go to another country and study for a length of time. Often times, schools offer a brief study abroad program for students to travel as a group for a couple of weeks, either during the school year or in the summer. We all know those study abroad or student exchange programs can be very pricey. How would you afford it?
What would you pay for a full year of educational travel adventures?
What if you could experience it all together as a family?
Figure out your priorities, think outside of the box. Perhaps your employer will allow you to work remote? There is no one answer, just experience life and learn from all that is around you. Just because we feel education travel is wonderful, doesn't mean it is for everyone. Do what is important for you!
The gift of experiences are Priceless
Thank you for joining us on our educational travel adventure and we hope to have many more years of material to add to the list.
Tell us your thoughts below. Is this something you would consider doing? Why or Why not? What would work for you?