We've lived in Spain for several years now and we are often asked about homeschooling in Spain. Is homeschooling illegal in Spain? Is it even possible to homeschool? What options are available? Keep on reading and we'll tell you what we know.
While our kids have always attended Spanish public school in Spain, we know many people who have done homeschooling in Spain and around the world. We did homeschool the year we were nomadic in Southeast Asia, so we do have some experience.
That said, we do hear from friends, readers and clients about their experiences with homeschooling while living in Spain. We have helped hundreds of families move to Spain or make it part of their worldschool or homeschool education.
If you have personal experience with this, please feel free to chime in with a comment. Let's start with the most popular question we are asked.
Is homeschooling legal in Spain?
This is a difficult question to answer, due to the fact it isn't just yes or no. There are rules and laws, which can be loosely interpreted. Let's just say homeschooling isn't legal or illegal, as it isn't really recognized.
The Constitution recognizes the right to education and freedom of education, but also indicates that "basic education is compulsory and free". This includes ten years of schooling, between 6 and 16 years old, which is primary and secondary school.
You may also want to read the Citizens Advice Bureau Spain and interpret what they have to say as well. They have a few links for distance education and other useful resources.
From what we have heard or read, there are exceptions and even homeschooling communities in Spain. Keep on reading and we will provide you with the resources we have found.
Schooling Options in Spain
Technically if you are a resident of Spain, the basic understanding is that your kids will attend a school. This may be a public school private school or one of the many other options.
We outline the schooling options in Spain in our ebook Education in Spain, if you would like more detailed information. (There is a small chapter on homeschooling in the book, but the book is not geared towards homeschoolers).
EU Citizens
If you have a passport from an EU country you may reside in Spain. Officially you are to register yourself and your family at the foreigner's office and let them know you are going to be a resident in Spain.
When you do this, they may ask you to show your kids are registered in school.
Some people get around this by not officially claiming themselves as residents or possibly only requesting a foreign ID number, but not completing the process to claim residency. I won't get into all of the legalities of this, you do what you want to do and you know if you are "residing" in Spain or not.
Non-EU Citizens
For non-EU citizens, this is a little more cut and dry. Those who fall into this group usually need to request some type of visa to reside in Spain.
For us, it was the non-lucrative visa Spain. This is a visa, which allows you to enter the country and then you follow-up with the paperwork to become temporary residents of Spain.
This is done at the Foreigner's office and they may or may not request to see that your kids are registered for school. We were only asked one time in all of the years here, but over time we got to know the staff at our office.
Extranjeria (Foreigner's Office)
Please take note that the foreigner's office for every region may be different and can be more strict or lax with the rules. We, of course, have only been to the one we are aligned to in Costa Tropical and even they can have some days when they are inconsistent with requesting materials to show your kids are enrolled in school.
Will living in Spain allow you to learn the language?
We've known many families who felt living in Spain would give them the full immersion they need to pick up the language. Some have had their kids attend an English run international school and others have decided to live in Spain for just a few months. It all depends on the effort you decide to put in and how fluent you want to become.
Yes, you will pick up some vocabulary and phrases just by living in the country. It is also recommended to take Spanish classes on the side, but you should also add in several sports or activities to mix with the locals. This can take quite a bit of planning and potentially cost quite a bit of money too.
Why do you want to live in Spain?
I think it is fair to ask yourself the question of why you want to live in Spain. Really do some deep digging and understand your goals and motives. If having your kids learn Spanish is high on the priority list, then you may want to consider public schools as an option.
Full immersion is the most difficult path, but usually the quickest. You can treat school as if it is language immersion and not focus so much on the other subjects or worry about the grades. Have them participate in after-school sports and you have a natural way for them to pick up the language.
In order to take this option, you need to know your children and know how they can adapt to change and get through the first few difficult months. You also need to know how difficult it will be for you as parents to guide your children through this phase.
Just so you know it isn't automatic and not all kids do well with this sink or swim approach. To add an extra layer of complexity, if there are English speakers in the public school or class, this will certainly slow down the process.
Easier said than done
This is much easier to do for primary school-aged children under 10 years old. Once you hit the tween and teen stage, there are extra layers of complexity with trying to "fit in" or be liked and so on.
The subjects are tougher in secondary school too. All of that to say it isn't impossible, just a little more difficult. If you have kids of various ages, you may opt for different solutions for each child.
You are the only ones who know your own kids and their capabilities, so you need to decide what is right for your family.
Homeschooling In Spain Options
Up to this point, I have informed you of all the official info you need to know, but you still want to homeschool in Spain. Now I will let you know a few ways to potentially work around or with the rules. It may be possible to make homeschooling Spain work for you.
EU citizens homeschooling in Spain
This is not our recommendation, but an observation of what other families may have tried. Once again if you are an EU citizen, this is much easier as you have chosen to take the risk of not registering your kids for school. We know of many people who have taken this option.
Some of them feel they need to keep their kids "hidden" during school hours, so they aren't caught. Others just treat it as if it is no big deal. I guess this all comes down to you and the area where you live. If there are many tourists all year, it isn't likely anyone would notice as kids are always out and about on holiday.
I have no idea if there are truancy officers running around looking for children.
Non EU citizens homeschooling in Spain
Residents
For those of you living in Spain on the non-lucrative visa or some other resident visa, you need to decide how much risk you want to take. We know of people who have filed the formal paperwork and enrolled their children in public school, but just never attended school. There are other families who just didn't register their kids for school and weren't asked to show proof.
Tourists
If you are not a resident of Spain, you don't fall under the rules and laws of education.
As an American family, you can live in Spain for up to 3 months, without a special visa.
We know of families who have alternated their time in Spain every 3 months. They come to Spain for 3 months and then travel or move out of the Schengen zone for 3 months and the return to Spain another 3 months. They opted to homeschool and this works well for many people.
If you can arrange the same accommodation each time you are in Spain, it may help. Then you can be part of your community and neighborhood.
It will also benefit you to plan your time in Spain to get most of the school year. This way you may have more options for after-school activities and sports. The public school year runs from mid-September through mid-June.
As an example, you may plan to be in Spain (September, October, November), out (December, January, February) and then back in (March, April, May).
Homeschooling Catalonia Spain Resources
From what we have read, homeschooling in Catalunya or Catalonia is beginning to be recognized. Here is an older website with some resources and a mother's story about homeschooling her children in Spain, 15 of them!
Educar en Familia (Educate in Family)
This is a Catalan association for the recognition and regulation of homeschooling.  They are a support group for homeschooling families and organize meetings for families educating in Catalonia.
Homeschooling Spain Resources
Please note, we do not have anything to do with the resources below. If you find a link to be out of date or going to the wrong place, please let us know.
Laura Mascaró Rotger is one of the leaders in the world of Spanish-speaking Family Education and one of the leading voices in Spain.  She has a career as a lawyer, who has been specializing in counseling homeschooling families.  She has two children and has opted to educate them as unschoolers.
Homeschooling Spain – Start here. This is a site full of resources
Information pertaining to homeschooling in Madrid and in general Spain.
Check here for more info. They have spoken with a lawyer and have some interesting information.
CIDEAD (Centro de Innovación y Desarrollo de la Educación a Distancia)
SAED (Servicio de Apoyo Educativo Domiciliario)
Association for Home Education in Spain – (website is currently being updated as of October 2018).  ALE is there for families and individuals who believe that homeschooling is the right choice for their children. They hope to have Spain recognize home education.
Facebook – I would also recommend seeking out groups on Facebook. There are certainly some out there, but they prefer not to be called out here.
Other Educational or Homeschool Resources
5 Educational Jumbo Workbooks & Early Learning Coloring Activity Books Click Here!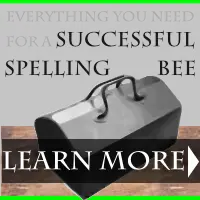 Wagoners Abroad 1 Year Of Homeschool – Can You Learn From Travel?
Traveling Family Network
Traveling families unite! Yes, there is so much available on social media for families who like to travel, but wait until you see The Expedition!
The Expedition is a membership community of families who love to travel. it doesn't matter if it is travel near your home or trotting around the world. This traveling family network is a source of inspiration, a place for tips and advice, and a place where you can interact with like minded people.
It doesn't matter if you are planning a year around the world or a local getaway. You will certainly find something or someone to connect with at the Expedition. Read more or try for free.
Learning Spanish and Education in Spain
Thinking of having the kids attend School in Spain?
Check out our Education in Spain ebook now!

Here are the posts documenting our experiences with public schools or learning the Spanish Language.
Do you have more info?
Feel free to comment if you have more info to add. As previously stated, we haven't homeschooled in Spain ourselves, so the more you can add the better. We are asked about this often and I try to craft individual responses. It is complicated and time-consuming. This was just meant to be an easy way for me to point people to my general response. I hope this is helpful and at a minimum provides resources that may be of help.
Thinking of Moving to Spain?
Alan has written a very thorough e-book, Live in Spain, which walks you, step by step, through the entire process of the non-lucrative visa requirements and the Spain retirement visa requirements.
It is full of tips and tools to help you and a matrix with spells out the special things for each Spanish consulate in the USA. It also provides you with a checklist to make sure all of the organization and timing of documents are on target.
We have helped hundreds of families, couples and singles successfully move to Spain!
We also have a book to help you prepare for your move and getting settled once you arrive! Getting Settled In Spain
Help with your Move to Spain
We hope this helps you with your move to Spain. We do offer hourly consulting to help you with your relocation and we also offer move to Spain consulting services. Learn more about a family gap year in Spain! Try new foods, language, routines, & different ways of doing things. Give the gift of experience, culture and the world to your kids.